At the four corners of its extensive work site,
Calais Port 2015 is off to a good restart, inaccordance with the barrier measures.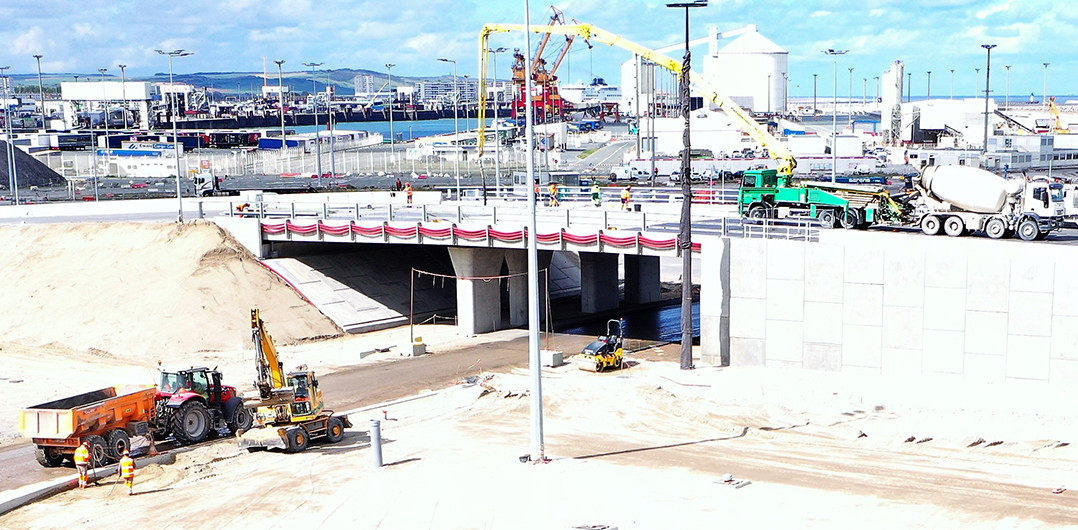 All over the work site, the workers, equipped and at a safe distance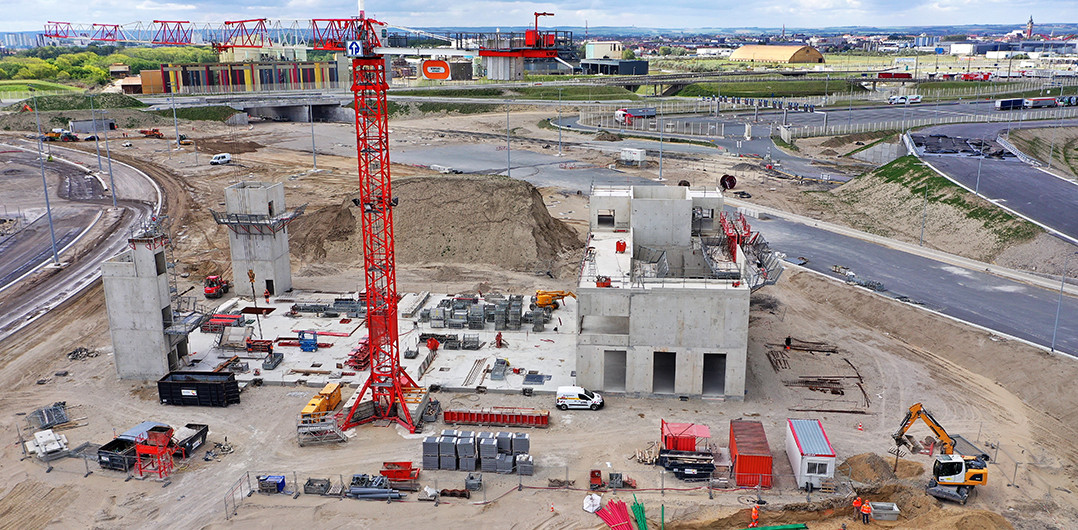 Arround buildings under construction...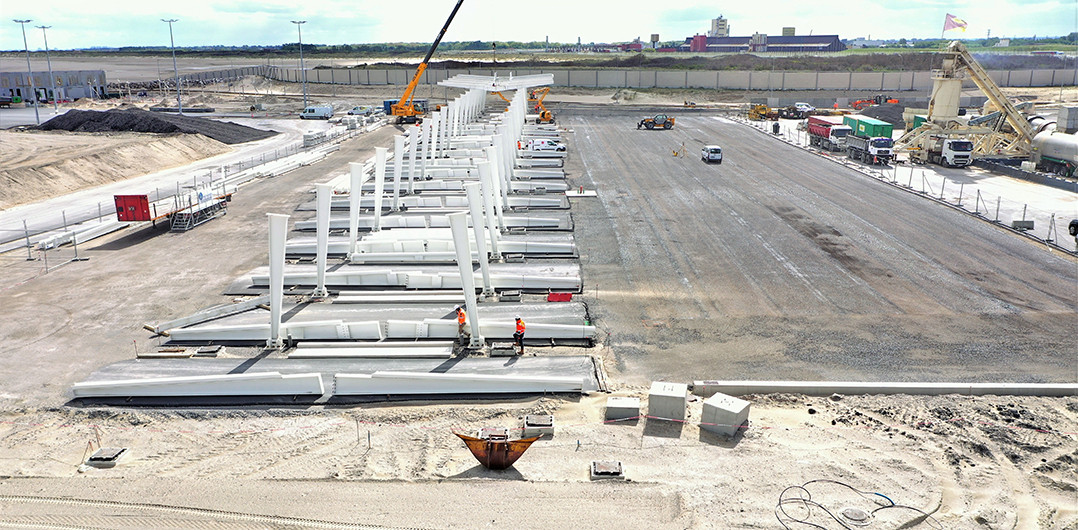 Canopies assembly...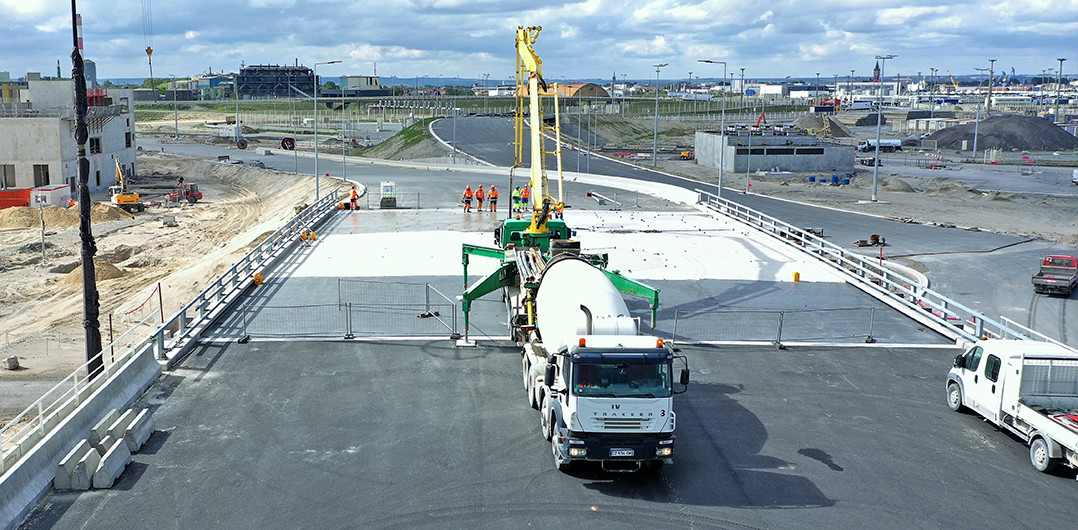 On the central bridge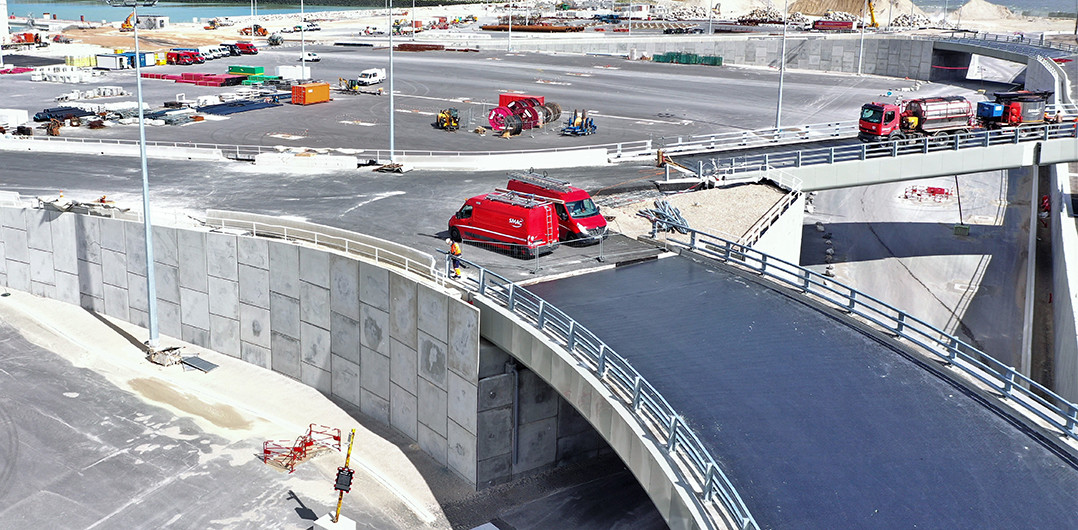 On the access ramps ...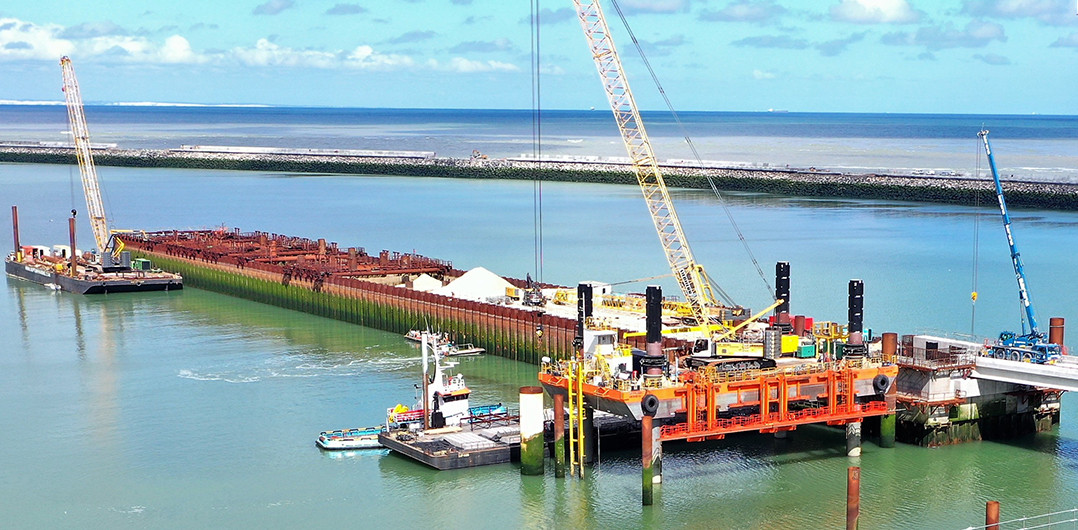 On the ferry berths P11 and P12...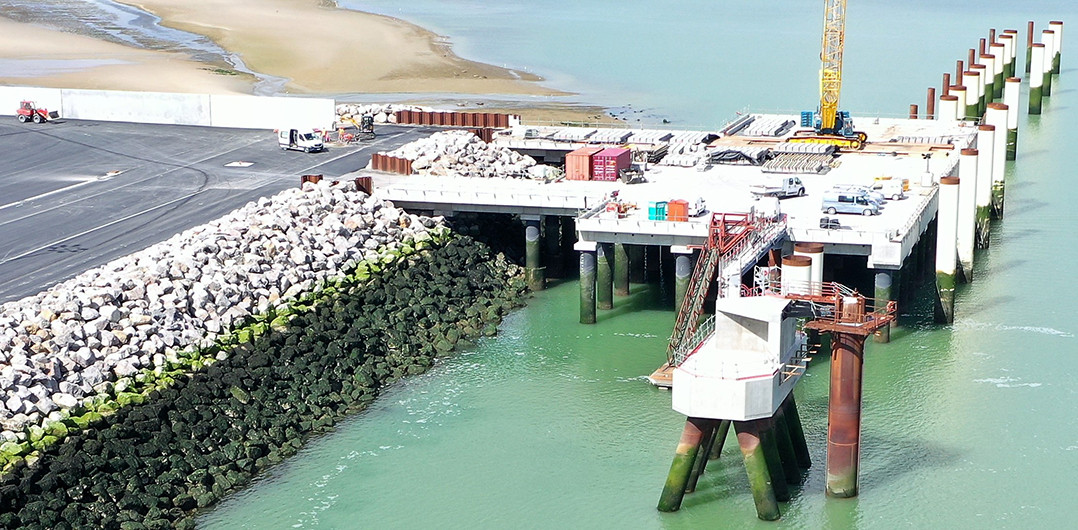 On the ferry berth P10...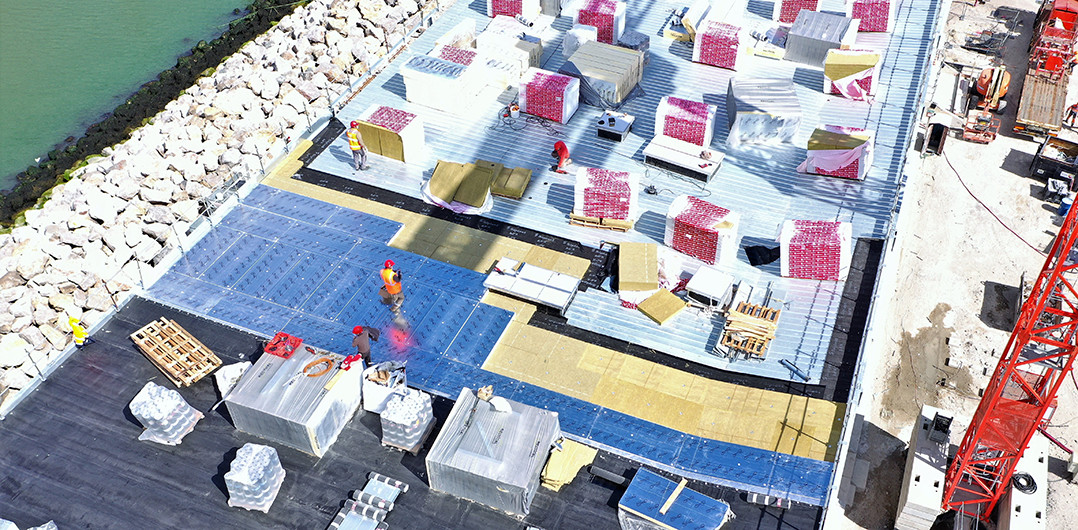 Up to the roof of the buildings!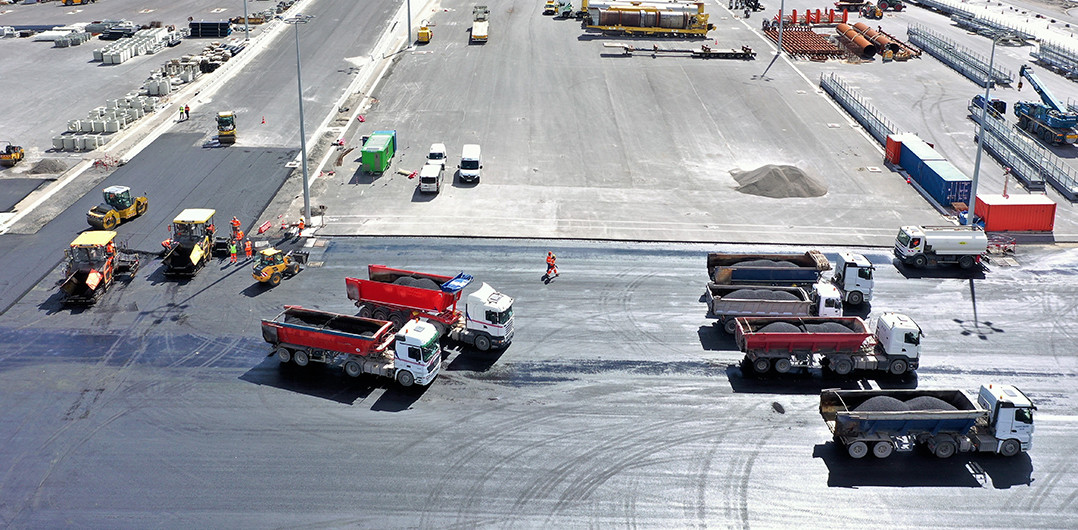 The machines are at work...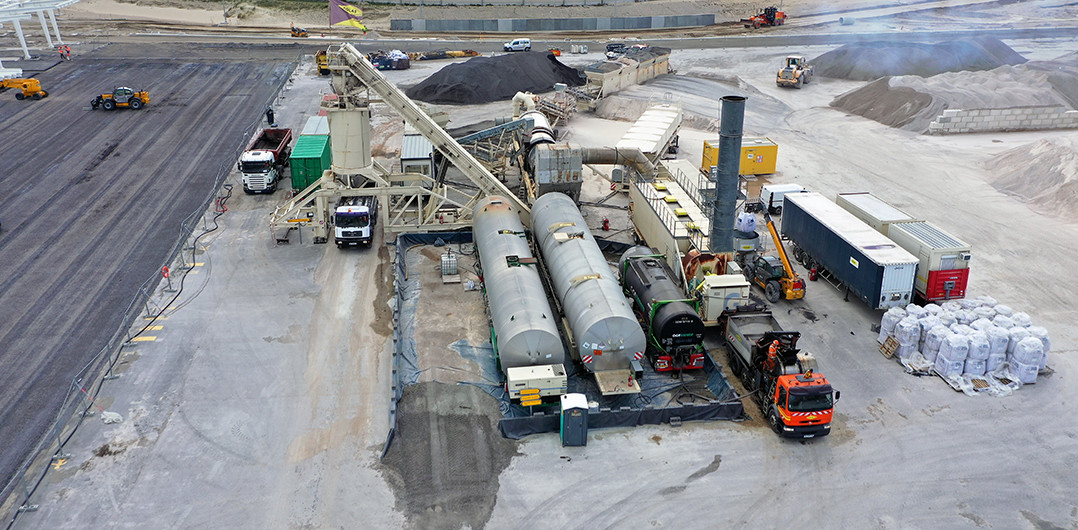 The asphalt plant has resumed production...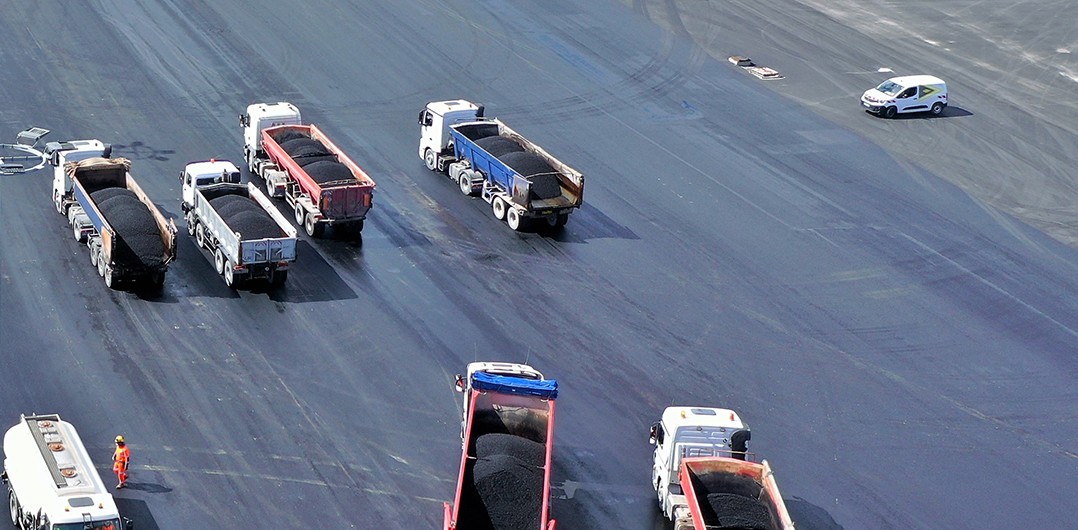 And the trucks have resumed their incessant ballet...